1 Terabyte SD cards
SanDisk and Micron announce the world's largest capacity SD cards, Lexar did it earlier
There is an ever growing need for higher capacity memory and here come the first 1TB SD cards. Sandisk's extreme microSDXC UHS-1, Micron's C200 microSDXC UHS-1 and LEXAR 1TB 633X SDXC UHS-1 are just the kind of products that cater the needs for such high capacity storage in a tiny form factor. It makes wonder how such capacities are possible on a tiny card? 3D layering of cells is supposedly the key. Micron for example has 96 layer 3D QLC NAND.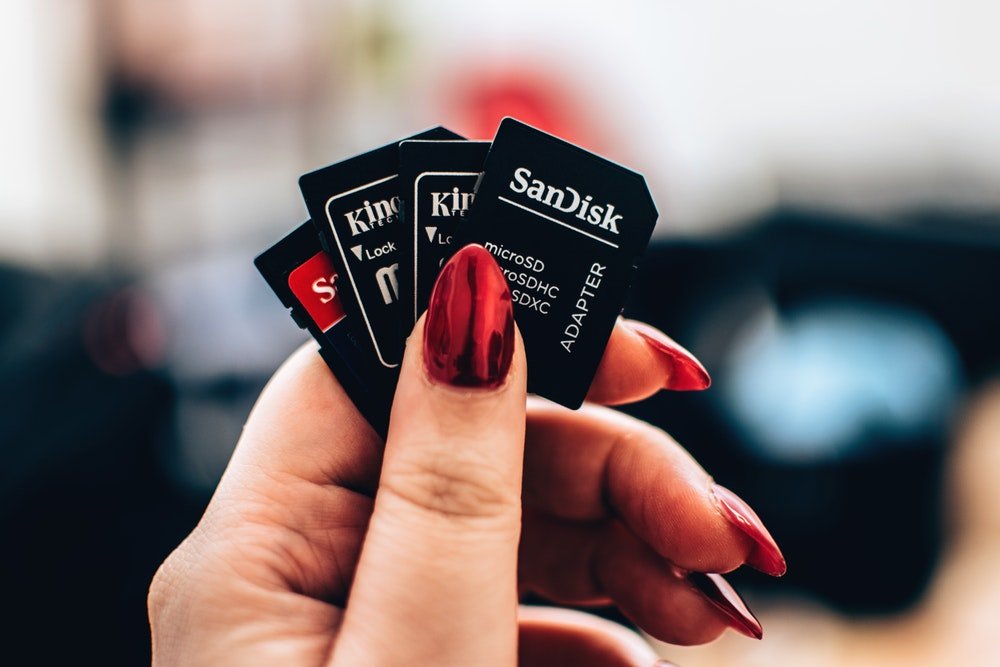 Representational Image
 
The need
As the resolution of the cameras increase, the storage requirements need to be proportionally increased. Phones are getting equipped with 4K video cameras and 48MP still cameras. A burst shot of continuous photos also requires a big chunk of high speed memory. It is the same with Drones, more megapixels would mean the video can be cropped as needed without losing the output quality. The form factor of SD cards is also ideally suited for Drones as the payload is very low.
Availability
Sandisk's product will be available from April 2019 and can be pre-ordered from its website. Micron's product will be released in the second quarter of 2019.
The cost
SanDisk's 1TB SD card will cost you a cent less than 450 dollars.
The pricing of the Micron SD card is not yet known, but probably could cost around the same mark.

Performance
SanDisk has read speeds of 160MB/s and write speeds of 90MB/s
Micron can read at 100MB/s and write at 95MB/s
Lexar writes at 70MB/s and read at 95MB/s
Both SanDisk and Micron have A2 specification, meaning they have 4000 IOPS reads and 2000 IOPS writes which translates to better APP performance. The supported video writing speed is V30, meaning it can do sustained writing at 30MB/s. This would be sufficient to record 4K video at high bit rate. Micron has dynamic SLC cache for sustained peak performance.
Other capacities
Support for any capacity SD cards depends on the device it is used with. It is advisable to check the phone/device manufacturer data to find the maximum supported capacity.
SanDisk will also release a 512 GB version of the SD card which will be a priced at a cent less than $200.

A few concerns
While one can expect these high end products to proactively monitor the wear levels to safeguard the data, the lack of tools to warn failures has been a chief concern about data reliability on SD Cards. There is no S.M.A.R.T as in hard drives to report possible near failures, with the increase in capacities to terabytes, it's time manufacturers should provide mobile apps or software to test fitness of SD cards and report data risks.
The other issue with Micro SD cards is the lack of a write protect switch, if you need to transfer really big files quickly between devices, the most efficient process is a SD card swap. Without a write protect switch any malicious application in the other device can ruin the data.
The future of SD Cards
Will we see a 2TB SD card? Possibly yes! SDXC specification supports upto 2TB. Beyond that, SDUC supports upto 128TB. Predictions are there will be a 1 PetaByte (1000TB) SD Card by 2034.
The other thing is speed, these cards are rated for sustained write speeds of 30MB/s which is good enough for 4K video but just enough to record 8K video at low bit rates. The need for speed exists and this will be catered by the SDXC Express cards that can do above 10 times that speed.